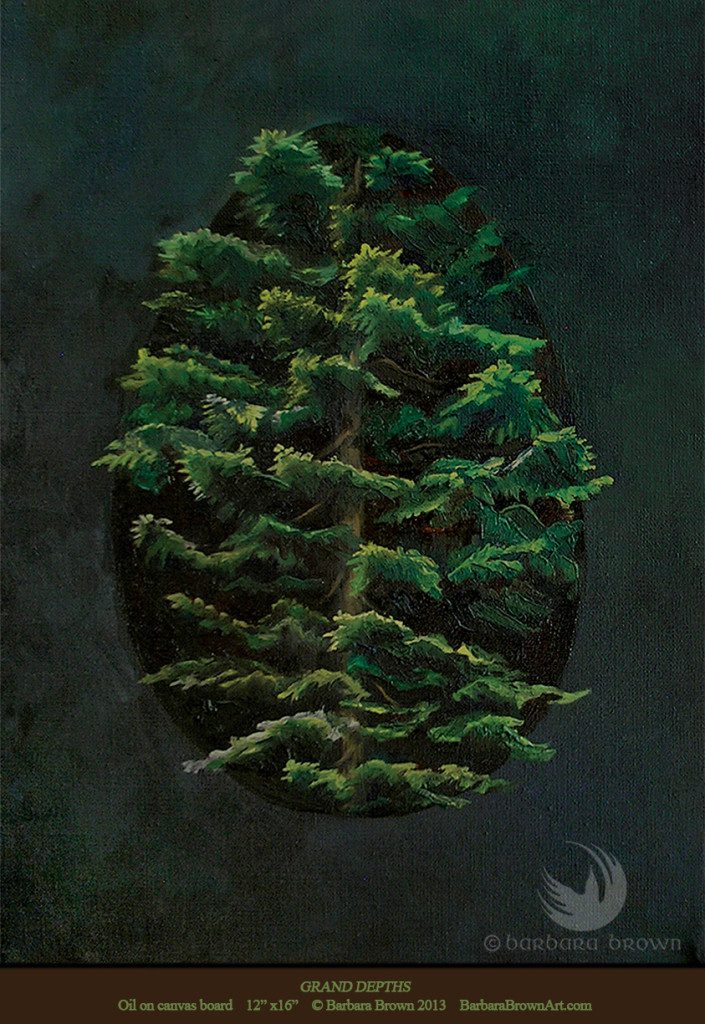 'Grand Depths'
Oil on Canvas 16″ X 12″
The Grand Fir is truly a beautiful, 'grand', majestic tree,
with its great and graceful swaths of boughs
sweeping out of its dark core like wings
reaching for the sun.
This one is a magnificent individual.
It seems to take great quiet pride in its beauty.
The painting shows the tree in June when the tips of its branches are
decorated with bright new yellow/green growth.
The depths from which its branches arise strikes me with awe
every day as I walk by.
It has a mystery about it that captures me.
I feel the pull of its profound deep green/black beauty.
Gazing into it I am filled up.
~
The Grand Fir (Abies grandis or aromatica) can reach heights of 80 metres (260 feet) and live over 300 years.
It is found in low to mid elevations along British Columbia's southern coast and interior, as well as in the American Pacific Northwest.
Its resin can prevent infection in small cuts and insect bites.
~~~
~Barbara Brown, from Volume I, SYLVAN REFLECTIONS, Wanderings, Paintings & Ponderings From the Forest, Page 15