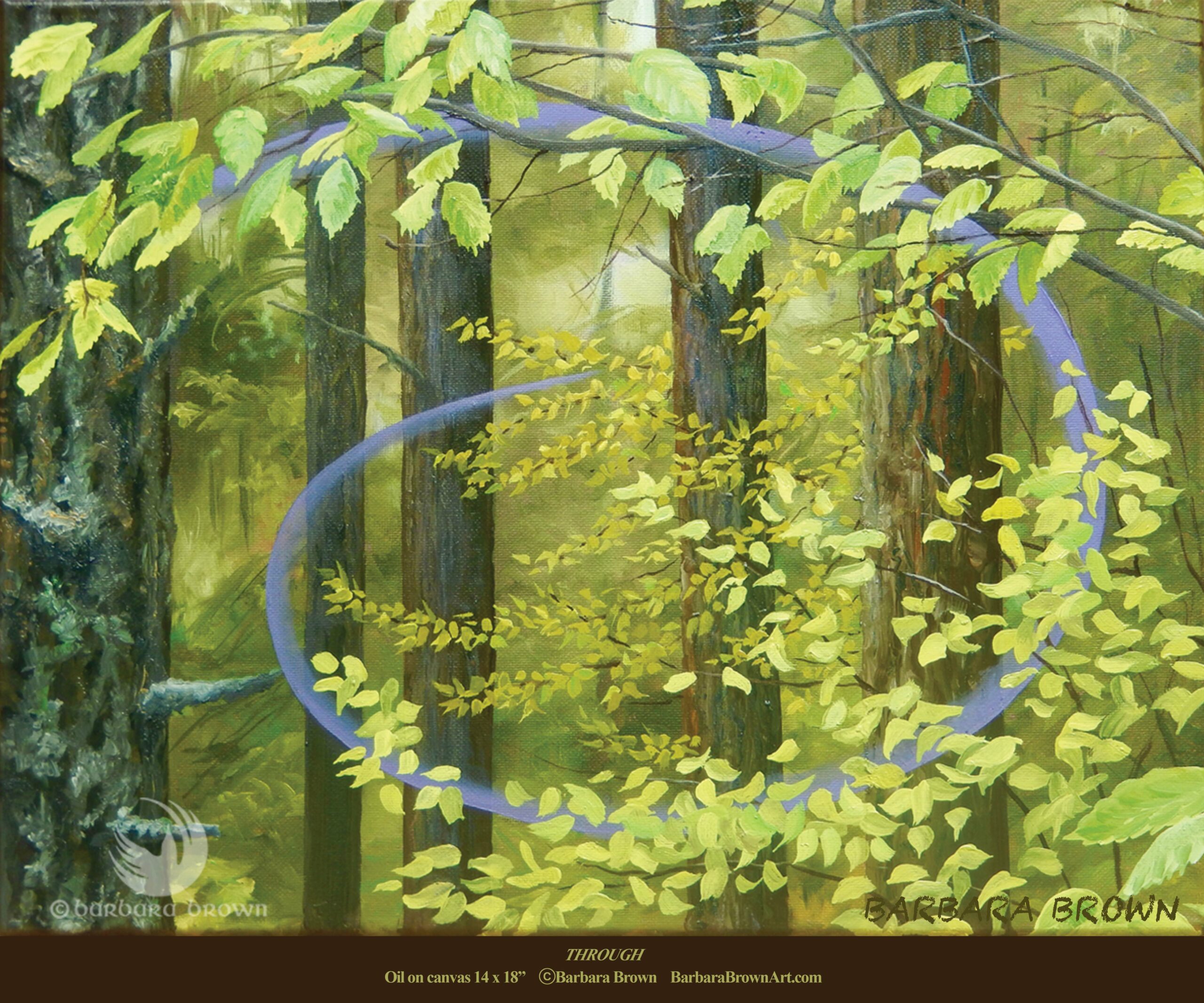 'Through'
Oil on Canvas 14″X 18″
~
Into the dream…
With a swish and a swirl,
Swim yourself through
On a wish and a whirl,
Wind your way into
The green beyond beckons
Calling you home…
~
The leaves you see are mostly those of Hazelnut ~ a shrub symbolic of family happiness and abundance,
creativity and inspiration, divination and protection.
Considered to hold ancient knowledge, when eaten the nuts will heighten awareness and grant wisdom.
Hazel wands are traditionally used to gain knowledge, wisdom and inspiration; to further the art of communication; and to enhance energy.
Today, scientists tell us these nuts are excellent food for brain function.
The forest is the Inland Temperate Rainforest in the Interior of British Columbia, Canada, the only one of its kind on Earth.
It is a wet belt resulting from weather systems, laden with precipitation from the Pacific Ocean almost 500 miles away,
rising over the coastal mountains and sending down a lot of snow and a fair bit of rain
when they come up against the heights of the Columbia and Rocky Mountain ranges.
It is a lush and diverse ecosystem, boasting a huge variety of species of trees, mosses, ferns and lichens.
~~~
~Barbara Brown, from upcoming Volume II, SYLVAN REFLECTIONS, Wanderings, Paintings & Ponderings From the Forest